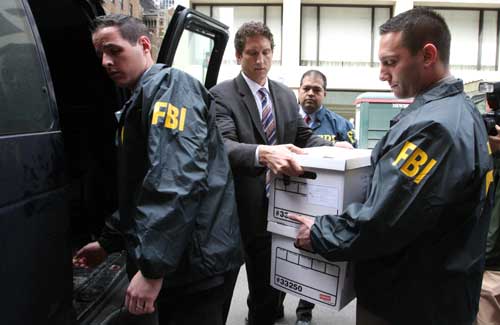 By Lisa Swan, Writer for CompliancEX News
The Federal Bureau of Investigation's high-profile hedge fund and mutual fund raids this week may have served a dual purpose -- to obtain critical documents, and to send a message about how seriously the government is prosecuting insider trading.
Former FBI agent Ross Gaffney told Reuters that the feds were trying to "send a message to people who are not currently the target of criminal investigations that there is a cost to engaging in this type of potentially criminal behavior."
So far, according to Business Insider, at least nine firms are under some sort of federal investigation. The FBI raided three hedge funds -- Level Global Investors LP, Diamondback Capital Management LLC and Loch Capital Management LLC -- on Monday. Other firms, including Wellington Management, Janus Capital Group, SAC Capital, and Citadel, have received requests from the government for documents.
What information is known about the people targeted so far? Some are high-profile -- David Ganek of Level Global is known as a socialite with a beautiful wife, a great art collection, and an apartment in 740 Park Avenue, arguably the most exclusive building in Manhattan. And some are unknown -- Business Insider couldn't even find a photo of Lawrence Sapanski from DiamondBack Captial.
And what's next in the government's crackdown? Business Insider writes, "Now just speculating here, but... does anyone get the feeling that the FBI is moving slowly to the biggest fish of all? Yes - you know what we're talking about." The piece includes a link to an article about Goldman Sachs.
Lisa Swan, a former senior new media editor at the New York Daily News, is a columnist for The Faster Times and a blogger for Subway Squawkers. Her work has also appeared in Yahoo Sports, Huffington Post, Heater Magazine, and the upcoming book Graphical Player 2011.